FGvW advises: Conductix-Wampfler acquires LJU Auto
The transaction underscores the close cooperation in the handling of complex cross-border transactions between the FGvW offices in Germany and their long-standing cooperation partners abroad. Both Koley Jessen (USA) and IPO Pang (China), like FGvW, are me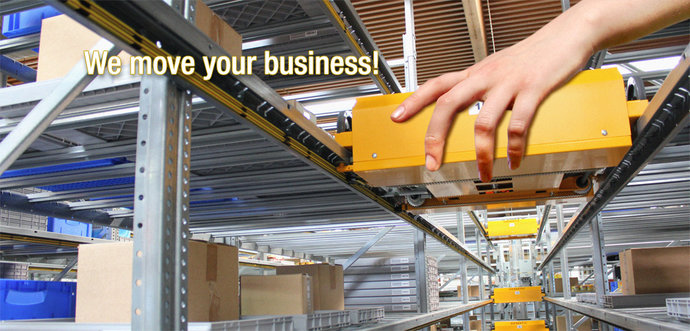 Freiburg, 27.11.2017: Conductix-Wampfler GmbH of Weil am Rhein, Germany, one of the world's leading manufacturers of systems for the transmission of energy and data to moving consumers, intends to acquire LJU Automatisierungstechnik GmbH from Grenzebach Maschinenbau GmbH. The share purchase agreement was signed by both parties on 14 November 2017. Subject to the approval of the antitrust authorities, the transaction is expected to be completed before the end of this year. With this acquisition, Conductix-Wampfler GmbH expands its current product range of energy and data transmission products by control systems.
In this transaction, Conductix-Wampfler GmbH was comprehensively advised by an international M&A team of the German law firm Friedrich Graf von Westphalen & Partner, led by partner Dr. Barbara Mayer, on corporate, employment, antitrust and trademark law. The transaction further includes the acquisition of the LJU business in the USA, China and Brazil. Koley Jessen, headquartered in Omaha, Nebraska in the USA, IPO Pang Xingpu in Shanghai in China and Anneliese Moritz, head of the Brazil desk of FGvW, were involved for the local acquisition agreements.
The seller was represented by a team led by Dr. Jacob Siebert from the Hamburg office of the law firm CMS Hasche Sigle.
LJU, headquartered in Potsdam, Germany, is a supplier of control systems and communication solutions for various industrial applications. The company has been part of the Grenzebach Group since 2009. Its about 90 employees in the automotive division account for the major revenue share. LJU control systems are used, for example, in electric overhead conveyors.
The Conductix-Wampfler Group staffs around 1,000 employees and has recently generated a revenue of over 250 million Euros. The company was founded by Manfred Wampfler in Lörrach, Germany, in 1959. In 2007, the Delachaux-Group acquired all shares in the then Wampfler AG.
FGvW has been working for the Delachaux Group for many years and already accompanied the very acquisition of Conductix-Wampfler by Delachaux in 2007.
The transaction underscores the close cooperation in the handling of complex cross-border transactions between the FGvW offices in Germany and their long-standing cooperation partners abroad. Both Koley Jessen (USA) and IPO Pang (China), like FGvW, are members of the IBLC (International Business Law Consortium) network. The Latin America specialist Anneliese Moritz, who in May 2017 joined FGvW from Felsberg Advogados in São Paulo, handled the transfer of the LJU business in Brazil.
A photo of Dr. Barbara Mayer is available on request.
Advisors Conductix-Wampfler GmbH:
Friedrich Graf von Westphalen & Partner, Freiburg/Frankfurt, Germany
Dr. Barbara Mayer, Partner (lead partner, Corporate, M&A)
Dr. Jan Barth, Associate (Corporate, M&A)
Dr. Morton Douglas, Partner (IP)
Susanne Lüddecke, Local Partner (labour law)
Anneliese Moritz, Local Partner (M&A in Brazil)
Stephanie Mayer, Senior Associate (Labour Law)
Stephanie von Riegen, Senior Associate (Merger Control)
Theresa Ohnemus, Associate (Corporate, M&A)
Koley Jessen P. C., L. L. O., Omaha, Nebraska, USA
Eric Oxley, Partner (M&A in the USA)
IPO Pang Xingpu, Shanghai, China
Peter C. Pang, Chairman (M&A in China)